These are simple and easy to adapt to younger and older children. We did these first when our kids were two and they were able to drop the beads into the ornament shapes. Older kids could take more care in designs or patterns. Regardless, they look lovely.

Set Up:
*Preheat Oven to 400 Degrees.
*Arrange beads in cups for each child.

Activity:
*Have your child(ren) choose cookie cutters for their tray and spread them out.
*Encourage them to fill each with one row of beads. My toddlers mostly piled them into whichever ornament shape they liked best. I prompted them to share some with the other ornaments that weren't full and when this didn't work I did a little rearranging later in the kitchen.
*Once they were done, I took them to the kitchen (redistributed beads where needed - make sure there is a single layer in each) and then added a hook. The hooks were slid underneath the cutters and the beads. They will melt right into the ornament.
*Bake for 20-25 minutes. It works best if you only do one tray at a time. Open a window once you put them in the oven - melting beads are stinky. My husband came home during this process and was very concerned about what we were baking for dinner.
*Cool the ornaments completely before removing them. They should just pop right out. I had 2 break in the process, but generally this worked pretty easily.

Clean Up:
*Soak the cookie sheets if there is any residue left.
*Pack the extra beads away.
*Hang your ornaments on the tree or wrap them to give away.
Materials:
Cookie Trays (Use older ones, the melted bead came off but left a few marks)
PAM or other non-stick spray
Pony Beads (translucent beads work best, but we did some with Christmas colors that were pretty too)
Small Clear Containers (we use recycled fruit cups)
Metal Ornament Hooks
Oven
Extensions: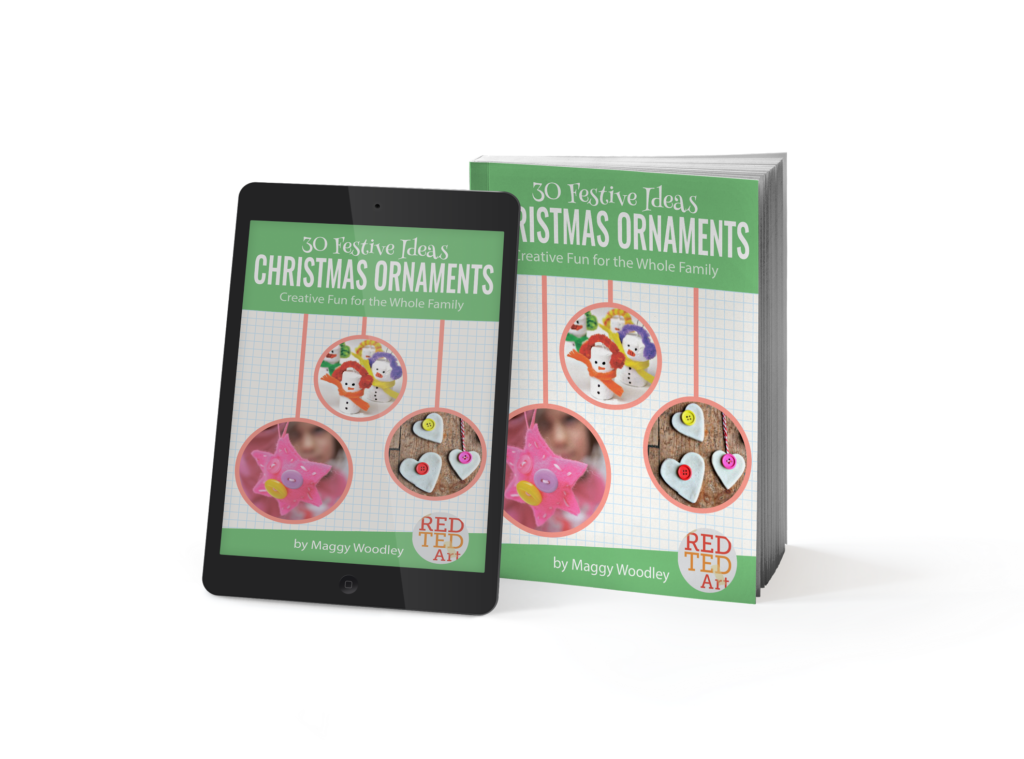 More Awesome Ornaments for Kids! Click to Order or Learn More