What do you do with your child's spontaneous ideas? For a myriad of reasons it is often difficult to follow through for them. I don't have the supplies. I had another plan in mind. I have somewhere we need to be on our schedule.
Last week, we opened our very first book in our Christmas Picture Book Collection. I started with Alfie's Christmas because it was a new one for us and I was excited about it because I adore Shirley Hughes. My daughter unwrapped the book and shouted out "Alfie!" with gratifying excitment and we settled into read. My children paid careful attention to Alfie's holiday activities and what was under his tree. When we closed the book, I asked what they liked about Alfie's Christmas and my son said "I like that decoration. I want to make that." He opened the book to one of the first pages where the walls were decorated with paper link streamers.
At this point we were supposed to be heading to the gym. I had planned on getting out the Christmas decorations that afternoon and catching up on laundry from our New York trip. There really was not time in our day for making paper link decorations.
Then I reminded myself that my goal this holiday season was to step back and focus on what I really NEED to do. I did not NEED to get out all of the holiday decorations that day. I could take some time to follow his simple request.
Honestly, he could not have been asking anything more simple. All I needed was scissors, a marker, red and white paper and washi tape. I had all of those in our art cabinet. So I got out the supplies after lunch and took five minutes to create an invitation.
Then after lunch, we re-read the Alfie story and I showed them the tray as one of their quiet time choices. I sat at the table with them and helped out where needed. They cut the paper into simple strips. NOTE: I would make them longer and thinner next time.
I tore pieces of washi tape and stuck it alongside the basket so they could easily grab them. I showed them how to link the chains together and then they were off, quietly concentrating.
In the process of making the paper link chains they practiced cutting with scissors, developed fine motor skills, and practiced making a pattern. Best of all they were proud of making what they had seen in the story come alive.
That is really all it took. Five minutes of prep and less than a half an hour of table time to make his idea a reality.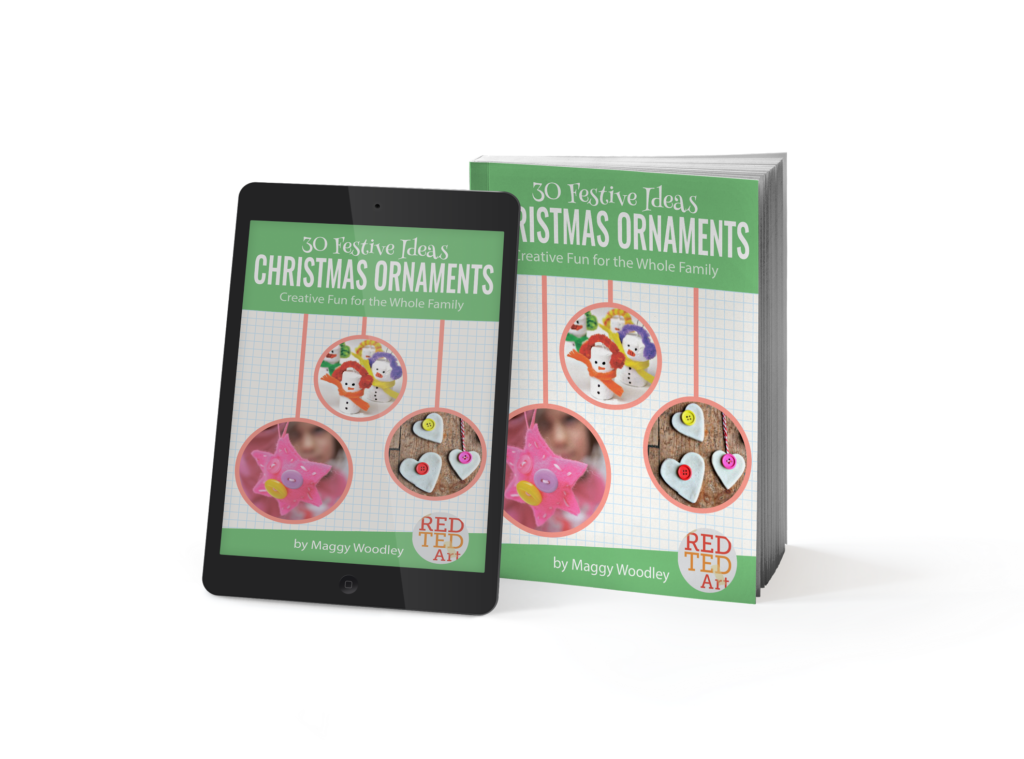 More Awesome Ornaments for Kids! Click to Order or Learn More
Materials:
Red and White Construction Paper
Marker
Washi Tape
Scissors
Extensions:
More Christmas Read & Plays
Star Bright Read and Play Star Activities
Sweet Smell of Christmas Read & Ornament
Nutcracker Preschool Unit