We love Christmas! It is one of my favorite times of year. The lights, the joy, the smells. Really what isn't to love about the season?

We celebrate the season with festive decorations and lots of cookie baking. We make cards for friends and pick out gifts. We also have the tradition of opening a book every day. As our children grow, our list of books each year similarly changes. Some are from the library, some are favorites that we re-wrap and re-read every year.

Below is the list of books for Toddlers. We also have Christmas book lists you can find here: 25 Books of Christmas 3 Year old Edition and 25 Books of Christmas 4 Year Old Edition
affiliate links are included below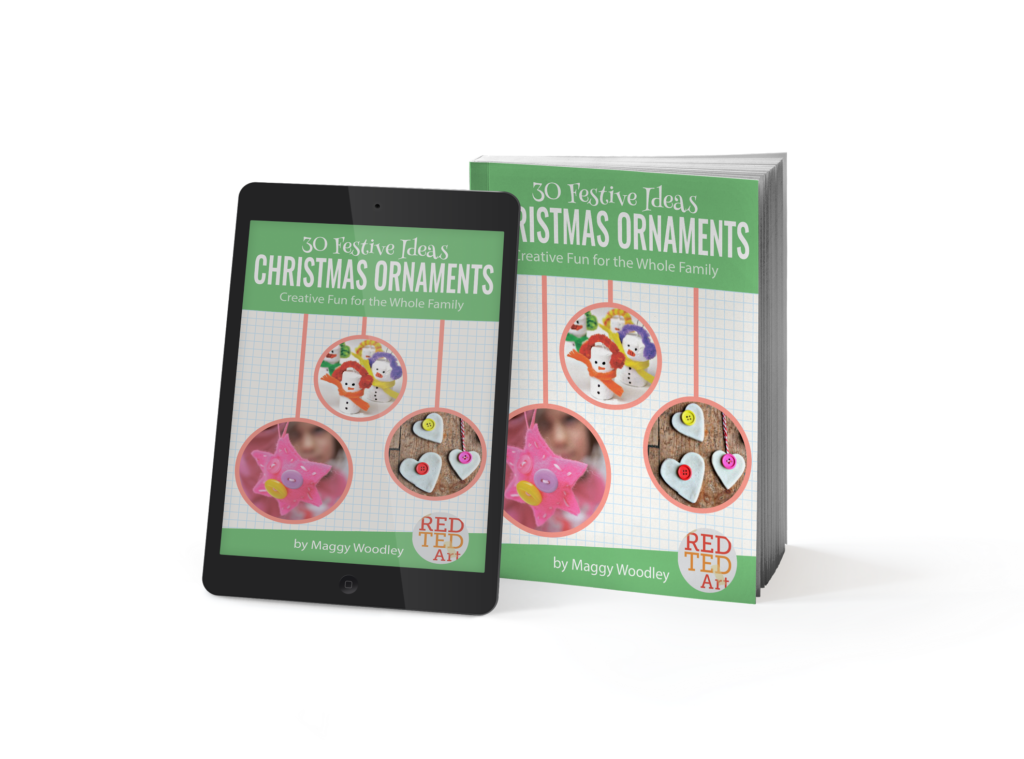 More Awesome Ornaments for Kids! Click to Order or Learn More
25 Books of Christmas for Toddlers

Olivia Helps with Christmas by Ian Falconer
Find it Online
Getting ready for Christmas Olivia style - with lots of tangles and accidents.

12 Days of Christmas by Rachel Isadora
Find it Online
A beautiful version of this classic song set in Africa. Unique and interesting. Much like the THIS IS A TREE song, Isadora depicts a unique and interesting version with rebus style pictures for young readers to help follow along. Our kids want to read it again and again.

One Night in Bethlehem by Jill Roman Lord
Find it Online
Sweet touch-and-feel board book. Gentle introduction to the story of Christmas for infants and toddlers.

My First Christmas Board Book by DK Books
Find it Online
Infants and Toddlers love simple point and label board books. This covers a range of typical holiday events and objects.

Bear Stays Up for Christmas by Karma Wilson
Find it Online
Karma Wilson is one of our favorite authors - especially her bear series. In this story, bear attempts to stay awake for Christmas Eve with his little friends.

The Gift of Nothing by Patrick McDonnell
Find it Online
A wonderful gift about gift giving. Mooch the cat is attempting to figure out what to give his friend Earl the dog who has everything.

Duck and Goose: It's Time for Christmas by Tad Hills
Find it Online
Goose is busy skating and playing in the snow. Duck is left with all the work of preparing for Christmas. Colorful, silly book about getting ready for the holidays.

The Beautiful Christmas Tree by Charlotte Zolotow
Find it Online
This is a book from my Christmases as a child. It is a little long for younger toddlers, but for older ones it is a beautiful message about the basic goodness of people. It follows Mr. Crockett who rescues a scrawny, Charlie Brown-esque tree and patiently nurtures into a beautiful, vibrant pine.

Llama Llama Holiday Drama by Anna Dewdney
Find it Online
Beloved Llama is preparing for Christmas. As with most young children, he gets impatient and overwhelmed by the holiday season. After he calms down, also like most children, he has a lovely holiday.

Red Sled by Lita Judge
Find it Online
Although not actually a Christmas book, this book is too special not to celebrate. Simple, minimalistic words and illustrations. Perfect imaginative book about winter.

Who Is Coming to Our House? By Joseph Slate
Find it Online
"Who is coming to our house?" the animals ask. "Someone, someone" replies the mouse. Together they scurry about preparing for their mystery guest. Sweet story about simple preparations for Christmas and unique perspective on the Bethlehem story.

Room for a Little One: A Christmas Tale by Martin Waddell
Find it Online
Another book about the animals that helped to welcome baby Jesus in the stable. Beautiful illustrations and quiet text. Perfect for little readers.

The Twelve Days of Christmas in Wisconsin by Erin Eitter Kono
Find it Online
Obviously if you aren't from Wisconsin, this may not be of much interest to you. However, I enjoy finding various different versions of a story and the twelve days of Christmas is a favorite in our house. This story follows letters between a pair of cousins. The letters are too lengthy for toddlers, but the items included are perfect for toddlers and when focused on this is a fun version to sing.

It's Christmas, David! By David Shannon
Find it Online
David Shannon appears to understand the toddler and preschooler sense of humor better than many. My toddlers find this hilarious.

My First Picture Book of Christmas Carols illustrated by Mary McClain
Find it Online
Collection of sweetly illustrated Christmas songs bound in a tiny book perfect for toddler hands. This is another book from my childhood and a wonderful introduction to Christmas tunes.

Carl's Christmas by Alexandra Day
Find it Online
I love wordless books to start conversations and story telling with toddlers. Alexandra Day is a master with her Carl series. Follow this silly, lovable dog and the baby left in his charge on a Christmas Eve adventure.

I Spy Christmas: A Book of Picture Riddles by Jean Marzollo
Find it Online
My toddlers are addicted to the I Spy books so I'm pretty thrilled to share a Christmas version with them. Christmas themed photos full of treasures to explore.

You Are My Miracle by Maryann K. Love
Find it Online
Written by the same author as YOU ARE MY I LOVE YOU, this is a similar book that celebrates the simple bonds between a parent and a child.

The Night Before Christmas by Clement Clarke Moore Illustrated by Charles Santore
Find it Online
Board book version of the classic night before Christmas poem. Award winning illustrator Santore captures the poem in brilliant fashion.

The Wild Christmas Reindeer by Jan Brett
Find it Online
Jan Brett has an interesting take on Santa's reindeer. In her tale, it is Little Teeka's job to get the reindeers ready for Santa's important night. Clever and beautifully illustrated.

Stable in Bethlehem: A Countdown to Christmas by Joy N. Hulme
Find it Online
A sweet, sleepy board book that celebrates the simple story of Christmas in a counting format.

The Jolly Christmas Postman by Allan Ahlbers and Janet Ahlberg
Find it Online
The jolly postman is busy following his route through fairy tales to deliver holiday cards and messages. Our toddlers love taking out the little cards and notes and finding characters they recognize.

The Polar Express by Chris Van Allsburg
Find it Online
A classic and probably my favorite story for capturing the magic of Christmas. Breathtaking illustrations and delicious words.

The Sweet Smell of Christmas by Patricia M. Scarry
Find it Online
A scratch and sniff book that I read every Christmas as a child. Follow Little Bear as he bakes cookies, hangs candy canes, and finds the perfect tree. Fun book about the scents of Christmas approaching.

The Night Before Christmas by Clement Clarke Moore and Holly Hobbie
Find it Online
This is my new favorite version of this beloved story. The words are familiar, but paired with dreamlike illustrations. Our favorite part is that a little baby is also awakened by Santa appearing and follows his daddy downstairs.
I love books so much I created another website just about Story Times & Great Books!
If you love those things too, pop over here and subscribe for weekly book ideas!